Brett Bianca, Your South Walton and Destin Realtor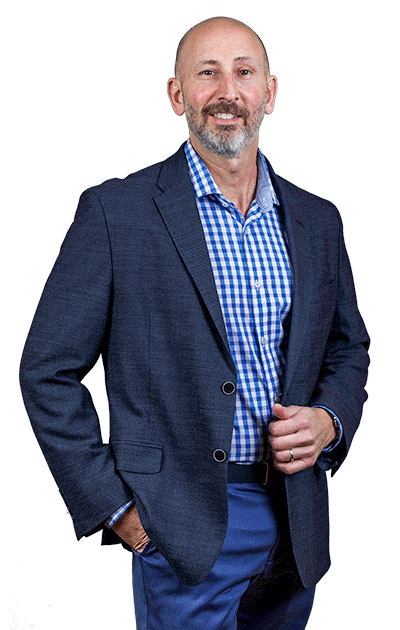 Originally from Louisiana, I am a husband, father, LSU alum and former owner of a handful of successful small businesses. I've lived in the area for 20 years and have spent most of them learning the distinct nuances of each of the coastal communities that make Florida's Emerald Coast truly unique. I specialize in the sale of new and existing homes and condos in Destin, South Walton and the communities of 30A including Santa Rosa Beach, Dune Allen Beach, Blue Mountain Beach, Watercolor, Seaside, Grayton Beach, Seagrove Beach, Seacrest Beach and Rosemary Beach.
During an earlier career in the corporate world, my passion for real estate was born. In my position I saw a need to help business owners who wanted to sell their business but didn't know how. Realtors didn't sell businesses, yet you had to have a real estate license to sell a business. I obtained my real estate license and set out to be the best professional in the niche of business brokering. It was during this time that I discovered how much I also really enjoyed the emotional component of helping people buy residential properties, which led to a career selling both residential and commercial properties.
Like many families, I spent countless summer vacations in Destin dating back to the mid 70's – back before the Emerald Coast was "discovered" by the rest of the world. It was during those childhood vacations that I fell in love with this area and decided it is where I wanted to live as an adult. My dream came true in 1995 and my family and I have been living happily ever since! Having spent the past 40 years living and vacationing in the area, I have a very intimate and "local's" perspective on the communities' history, growth and lifestyle.
Why I'm Different
Leveraging my experience as a successful business owner, I am known for outstanding client service, 24/7 availability, relationship building, and as a skilled negotiator with my client's best interests at heart. I believe strongly that it is not only my duty to represent my clients to the best of my ability but also to educate them throughout every step of the process, arming them with the most accurate information and market insight so that they make the best decisions possible. I am honest, sometimes telling clients things they might not want to hear, hard working and extremely knowledgeable about our local real estate industry. And I pride myself on maintaining a great working relationship with other top Realtors throughout Northwest Florida.
I am very passionate about my job because I understand how emotional a real estate transaction is for most of my clients. Many times it is one of the largest financial decisions they will make in their lifetime. If it's not a perfect fit, I am not one to encourage my clients to settle on what's currently available; rather we will continue to search until we find that perfect property. It is not uncommon for me to work with my clients for two years and beyond, watching market conditions and patiently waiting for the right, special property to come along. And I work just as hard for my selling customers. My approach to marketing a "for sale" property is a little different and usually yields a faster result. Please contact me to find out how I plan to do it!
I Believe In Giving Back
I am a firm believer in giving back and am particularly passionate about animal rescue. We are huge animal lovers in our family and that includes Walt a 6 year old Great Dane and Thunder a 4 year old black lab mix. All of our pets were adopted and/or came from places where they were no longer loved and wanted. I support rescue organizations and donate a portion of each commission to animal rescue groups on behalf of my clients. Currently, I donate to Alaqua Animal Refuge and Best Friends Animal Sanctuary unless my client has a favorite charity they would like me to donate instead. We also volunteer – happily donating countless hours each year to wonderful local organizations and events that improve our community.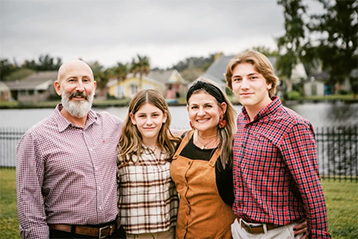 In My Free Time
While working hard to become one of the area's premier Realtors, I still consider myself to be first and foremost a husband and father of 2. I have been married to my beautiful wife Bonnie since 1998 and together we have 2 beautiful children – Vincent (16) and Giovanna (12). As a Louisiana native and former LSU student, I have an obvious passion for the Saints and LSU football. One of my favorite ways to spend time is cooking delicious southern Louisiana food. On the weekends, when I'm not out showing and listing property or attending my kids sporting events, you'll likely find me cooking a big, savory pot of gumbo, spicy jambalaya or hosting a crawfish boil for family and friends. Be sure to ask me about my secret recipe for how to cook a quick, easy weeknight gumbo.